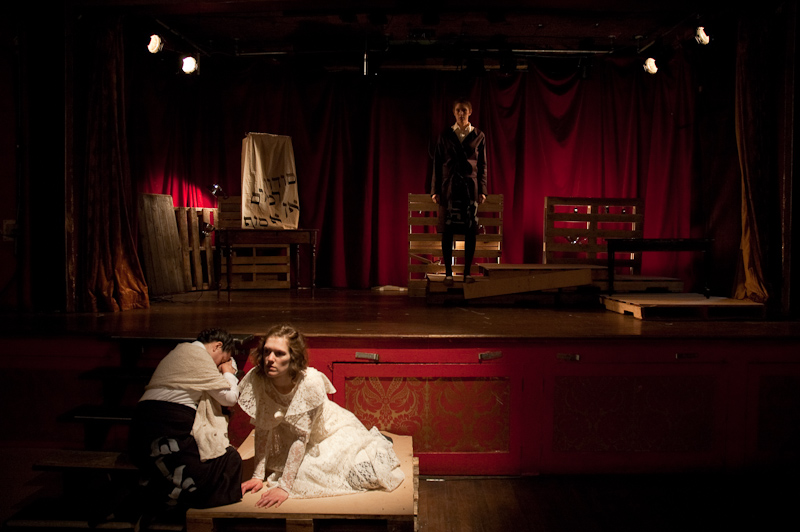 Directed by Avia Moore
Theatrical design by Maya Jarvis
Produced by Daniel Brodie
Stage Managed by Manon Manavit

Featuring
Jacqueline Fay
Sandi Hilton
Bronna Levy
Caitie Parsons
Jacqueline van de Geer
Wealth, virtue, and destiny collide in S. An-ski's famous portrayal of haunted love. Intimate and heartbreaking, The Dybbuk is both a cautionary tale and a passionate love story.
An all-female cast presents the world of the play, challenging established hierarchies and revealing an ongoing re-imagination of individual and community mythologies. This production follows the original English translation by Henry G. Alsberg and Winifred Katzin, adding back in some of the Yiddish text. Five performers play over thirty roles in a kaleidoscope of sound, movement, and light.
The Dybbuk opened at Sala Rossa, one of Montreal's most popular music venues. With its deep roots in the history of Jewish Montreal, Sala Rossa was the perfect location for a piece of theatre so rooted in Jewish culture.